WELCOME TO PROJECT BIOCOMBS4NANOFIBERS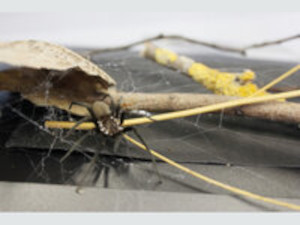 INFLPR, prin Grupurile PPAM din Departamentul Laser, LaMP din Departamentul CETAL şi PPMS din Departamentul Plasmă de Temperatură Joasă, alături de Universităţile JKU din Austria, RWTH din Germania, Institutele FORTH din Grecia, BAM din Germania, precum şi compania ELMARCO din Italia alcătuiesc un consorţiu pentru prelucrarea tehnică şi manipularea de nanofibre.
Acest consorţiu a fost alcătuit în cadrul proiectului "Biocombs4Nanofibers" (Antiadhesive Bionic Combs for Handling of Nanofibers) şi are ca obiectiv principal oferirea de soluţii la problema prelucrării tehnice şi manipulării nanofibrelor care este inhibată de atracţia lor către orice suprafaţă. O posibilă soluţie la această problemă vine chiar din natură, de la păienjenii din specia Cribellate care au în anatomie un pieptene cu care pot manipula şi prelucra nanofibrele, fără a se lipi, datorită unei nanostructuri speciale asemănătoare amprentelor digitale.
Astfel, proiectul Biocombs4Nanofibers oferă o abordare tehnologică nouă la problema descrisă mai sus, şi anume realizarea de strucruri de tip "pieptene" bionic pe suprafeţe tehnice care sunt antiadezive faţă de nanofibre şi în acelasi timp vor permite manipularea nanofibrelor. În plus, în cadrul proiectului se doreşte de asemenea realizarea de nanostructuri antiaderente care pot impiedica aderenţa celulelor sau altor microorganisme, cu aplicaţii directe în dispozitive şi implanturi medicale.