IONS Balvanyos 2017, International OSA Network of Students, 25-28 July 2017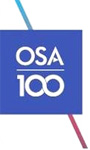 On behalf of the OSA and SPIE Student Chapters, as well as the EPS Young Minds Section of the National Institute for Laser, Plasma and Radiation Physics (INFLPR), we are pleased to invite you to Balvanyos, Romania, to attend IONS Balvanyos 2017 Conference, held between 25-28 July 2017.
IONS Balvanyos 2017 Conference is granted by the International OSA Network of Students (IONS®) program, organized for the first time in Romania with the support of The Optical Society (OSA), The International Society for Optics and Photonics (SPIE), the Young Minds Project of the European Physical Society (EPS), and INFLPR. IONS Balvanyos 2017 is going to be co-hosted by the Institute of Radiophysics and Electronics (IRE) OSA Student Chapter, Kharkiv, Ukraine.
IONS Balvanyos 2017 includes a broad variety of topics, such as:
Laser and Ultrafast Phenomena
Optics, Photonics and Optoelectronics
Micro- and Nanotechnologies
Advanced Materials and Thin Films
Lasers in Life Sciences
Quantum Computing and Information
Laser Cooling and Atom Trapping
Plasma Physics and Applications
More information regarding the IONS Balvanyos 2017 is available at: http://ionsbalvanyos.osahost.org.